スポンサーサイト
上記の広告は1ヶ月以上更新のないブログに表示されています。
新しい記事を書く事で広告が消せます。
DAY3 Open Camp
Hello, everyone. I'm Nagisa Okamine, the leader of team 2.
こんにちは、チーム2リーダーの岡峯凪咲です。

We had the most important event of this camp, Open Camp yesterday. 15 Japanese members came to Norikura. They ate lunch and did some sports with youth. They could join only a day, but they and youth hit it off. 
昨日、今回のキャンプで最も重要なイベントであるオープンキャンプがありました。15人の日本人が乗鞍に来て来日生と一緒に昼食を食べ、スポーツをしました。1日しか参加できませんでしたが、すぐ来日生と仲良くなっていました。




Open Camp staffs were given missions in the bus. To complete them, they did " PPAP" together or 
were taught foreign national songs by youth. 
オープンキャンプスタッフはバスの中でミッションを与えられ、それをクリアするために「PPAP」を来日生と共にやったり、彼らの国歌を教えてもらっていました。




It made staffs happy that all team seemed to enjoy sports. To tell the truth, we staffs were very nervous until Open Camp started. However we felt that it was successful even though there were a few troubles. We appreciate all of you who supported us so mush. Hopefully Open Camp will be held the next year.
全てのチームが楽しんでもらえたようで私たちも嬉しいです。実を言うと、オープンキャンプが始まるまでスタッフはとても緊張していました。けれども、多少問題はありましたが私たちは成功したと思っています。私たちを支えてくださった全ての人に感謝しています。願わくば、来年もオープンキャンプが開催されるといいなと思います。

DAY3
Hello,everyone. I'm Nagisa Okamine, the leader of team 2.
皆さんこんにちは。チーム2のリーダーの岡峯凪咲です。

Today, we had Country Presentation and Open Camp. I'd like to write about all events, but if I do so, this article will be too long. So I separated into 2 articles. This is about Country Presentation, and the other is about Open Camp.
今日は、各国紹介とオープンキャンプがありました。全ての企画について書きたいところですが、そうしてしまうと長くなりすぎてしまうので、2つの記事に分けて投稿したいと思います。ここでは各国紹介について、もう一方の記事ではオープンキャンプについて書きます。

We had Country Presentation in the morning. This winter we have youth from Malaysia, Australia, and New Zealand. Though the first was Paige from Australia, she coulnd't speak in a loud voice. So Sena, the leader of team 5, gave the presentation instead oh her.
午前中に各国紹介がありました。今年の冬季ではマレーシア、オーストラリア、そしてニュージーランドからの来日生を招いています。最初はオーストラリア出身のペイジの発表でしたが、彼女が大きな声を出せなかったのでチーム5のリーダー、森崎聖菜さんが代読しました。

The next was Chloe from New Zealand. She spoke aboout the traditions of New Zealand, her school, and so on.
次はニュージーランド出身のクロエの発表で、ニュージーランドの伝統や彼女の學校などについて話してくれました。




The last was the presenntation of Malaysia by 18 Malayian. They wore many kinds of traditionl costumes and sang a famous Malaysian song. At the end, we danced "Chicken dance" together. I really enjoyed all presentations.
最後は18人のマレーシア人によるマレーシアの発表でした。多くの種類の伝統的な衣装を着ていて、有名なマレーシアの歌を歌ってくれました。終わりには一緒に"Chicken dance"を踊りました。本当にどのプレゼンテーションも楽しかったです。




After that, we staffs did the presentation about Japan. We introduced Origami and Manga. In addition, we folded Origami and made a heart mark. Most of youth could make not only heart marks but also cranes.
その後、私たちスタッフが日本についてのプレゼンを行いました。折り紙とマンガを紹介し、加えて折り紙を折ってハートマークを作りました。来日生のほとんどはハートマークだけでなく鶴を折ることができました。

I think that each presentation was amazing and we had wonderful time.
どのプレゼンも素晴らしく、良い時間を過ごせたと思います。


6:30 a.m, YE students and Japanese staff members wake up to get ready to start a new day.
7:00a.m, YE students of Australia, New Zealand and Malaysia, and so is the Japanese lions staff participate cleaning duties. By
7:40a.m, Breakfast is surved in the cafeteria.
9:30a.m, YE students and Japanese lions members are gathed in the conference room for a Country Presentation of Australia, N ew Zealand, Malaysia and Japan. Presentation ended at 11:30a.m.
12:00p.m, Lunch is surved at the cafeteria and many YE students gathed 10minutes before Lunch is ready.
13:30p.m, Japanese lions staff have prepare a sports event and having 15Japanese youths joining us.Multiple competitions and games were held at the gym of National Norikura Youth Friendship Center. The friendly match ended well at 16:30p.m.
17:00p.m, YE students and Japanese staff had an evening meeting of introducing the LionsCamp to other guest groups who are also starting at the National Norikura Center.
17:30p.m, Dinner is surved from 17:30p.m to 18:30p.m.
19:00p.m, All YE students has free time to park their belongings and taking their shower.
22:30p.m, The day ends and all YE Students had Lights-out.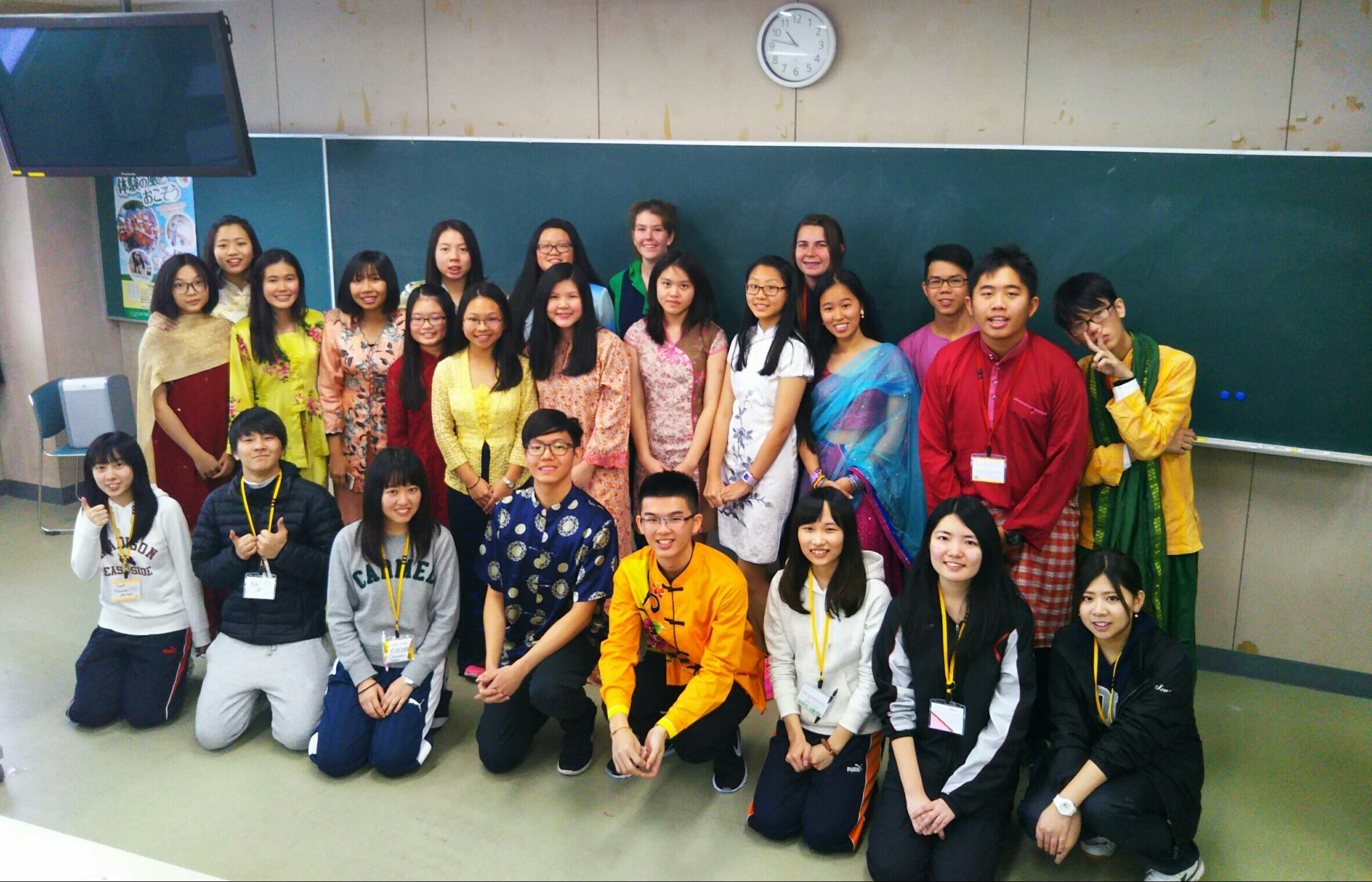 today's member : Christy CHEONG Wei Jing

DAY2
こんばんは。チーム4のリーダーの伊藤七海です。
Hallo. I'm Nanami Ito, team4 Leader.

今日は、クライミングウォール、日本文化体験、京都プレゼンテーションがありました。
Today's plan was climbing wall, Japanese culture experience, and presentation of free activity in Kyoto.




クライミングウォールでは、積極的に参加して、何回もチャレンジしてくれました。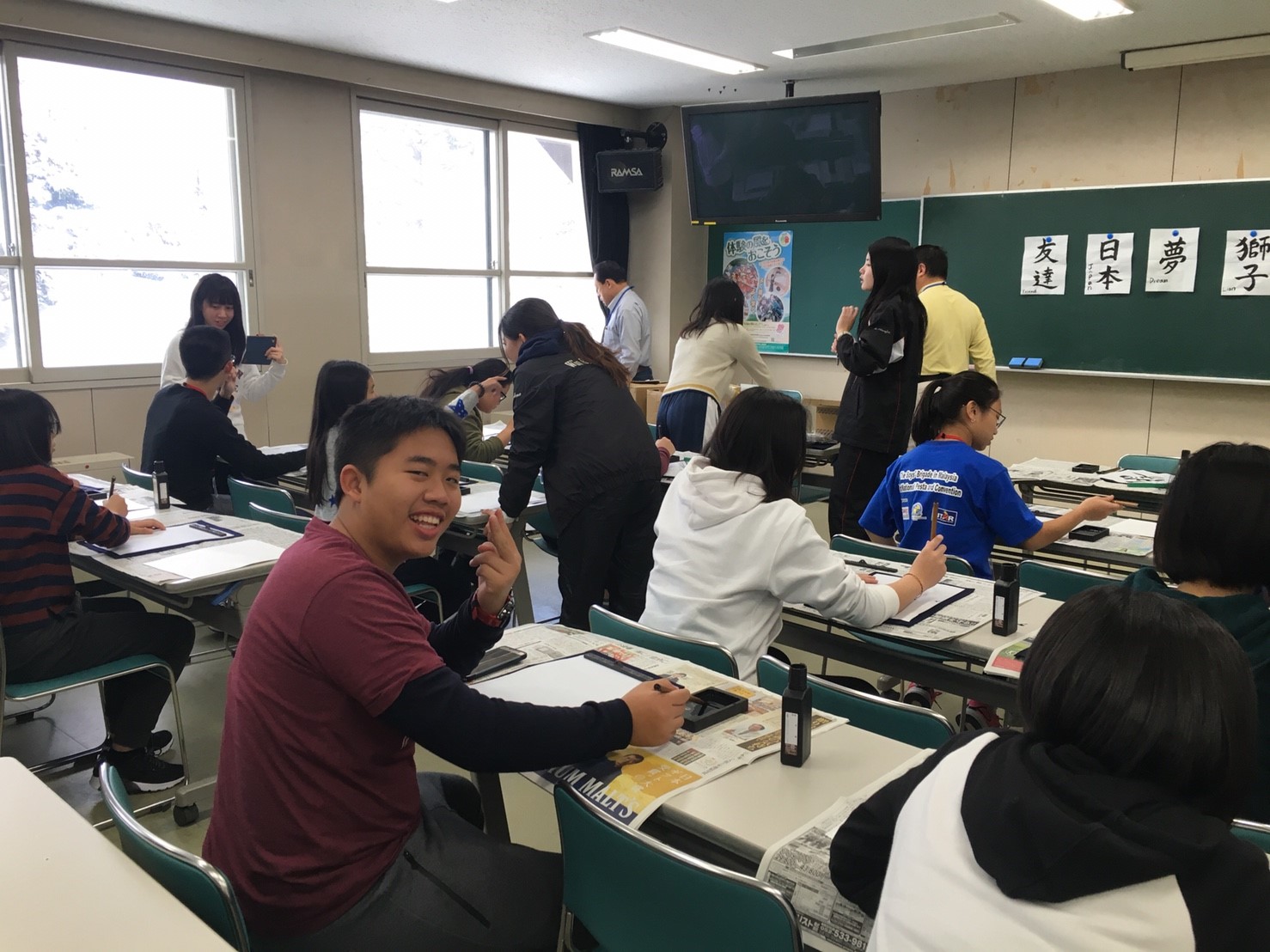 日本文化体験は、書道、日本の正月、コマ、福笑いを紹介しました。
In Japanese culture experience, we presented about shodo, the New Year in Japan, spinning a top, hukuwarai.




書道では、見本を見て真似して書いてみたり、ひらがなで名前を書いてあげました。喜んでもらえててよかったです。コマは皆で回してみました。この企画で初めて司会をしました。原稿を用意したのに上手く話せなくて、皆に分かりやすく話せなかったことに反省しています。でも、理解できたよって言ってくれた子やプレゼン中に小声でフォローしてくれる仲間がいて、とても悔しいと共に嬉しかったです。

京都プレゼンテーションでは、5日目の京都散策コースを決めてもらいました。皆それぞれ観光や食べ物を楽しみにしていました。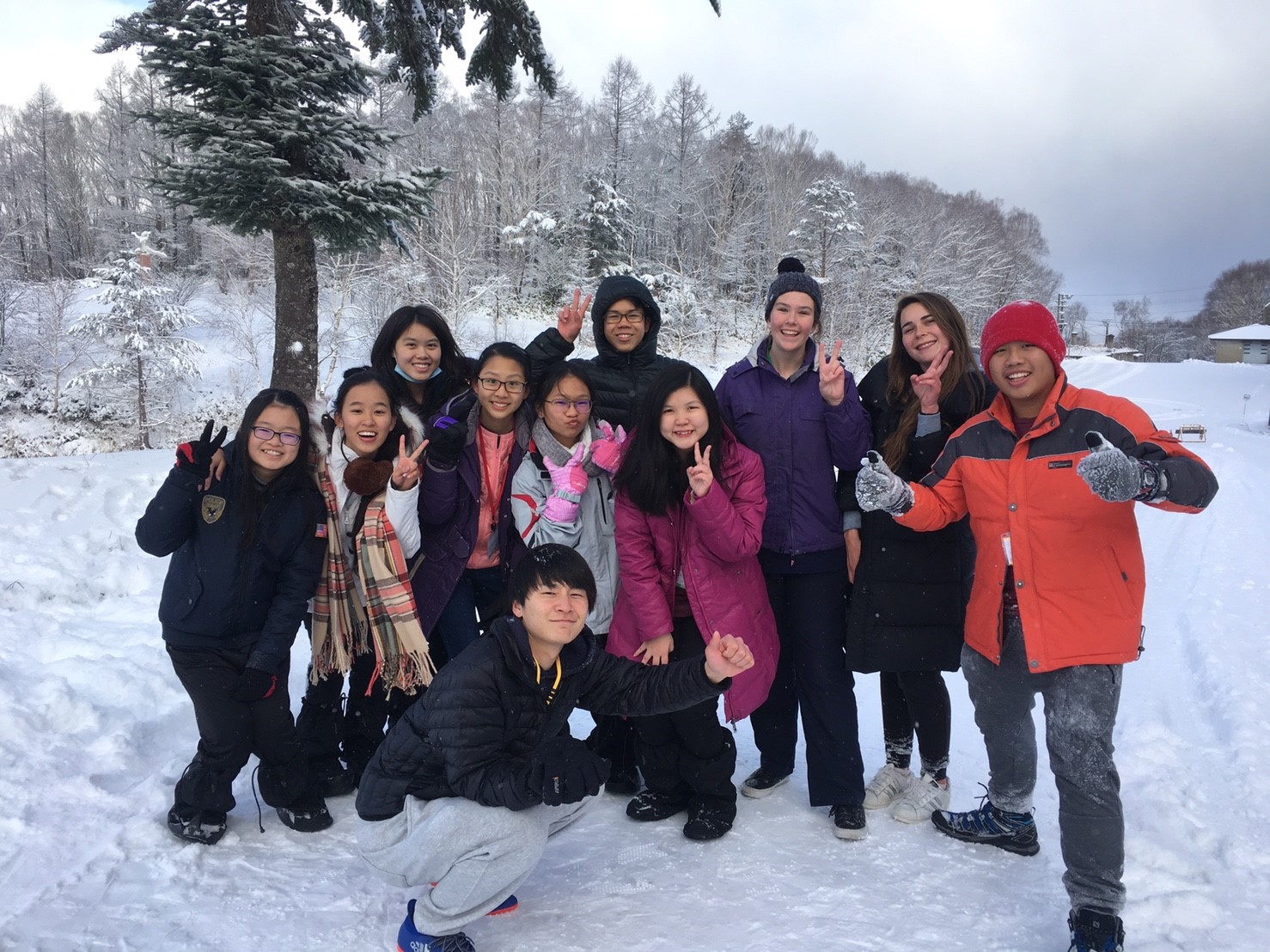 明日はオープンキャンプがあります。今日の反省を忘れずに、来日生、オープンキャンプ参加者と楽しみたいと思います。
We will held OpenCamp tomorrow. We wanna enjoy it with the Youths and OpenCamp participants.



Konnichiwa! Hello everyone. My name is May Teo Xin Yu and you can call me "may may-chan" for short. First I am so glad that can meet you all, Yukimi, Nagisa, Yuki, Nanami, Megumi and Sena. I am so sorry that because of My eyes problem so make you all worry. I am really thank to you all for helping me. I also thank to LionsClub people for bring me to hospital. I am really thank to the Lions people for paid the fees for me. Yukimi, Megumi and Yuki, I am really thanks to both of you for according me to play the snow. I am sorry to Yuki, I am not in purpose to throw the snow ball to you. But I am really very enjoy in Japan. I am also really enjoy and feel great when i I played the snow. I am so happy that can play with you all.I am so happy that you all so care me and take care of me. Thanks for Nanami for helping me to write my name in Nihongo. I am also thanks to Yuki for write my name to me!! :) The food in Japan is really oishii. ga-sukidesu. I am really enjoy in Japan!!
Arigato-gozaimasu!!

DAY1
こんにちは!チーム3リーダーの青井祐樹です。
Hello!I'm team 3 leader Yuki Aoi.

2016冬季ユースキャンプが始まりました!
Winter youth camp2016 has started!





マレーシア 18名 オーストラリア 1名 ニュージーランド 1名
Malaysia 18 Australia 1 New Zealand 1

計20名を迎え入れました。
A total of 20 people were welcomed.





私たちは乗鞍青少年交流の家に到着しました。
We arrived at National Norikura Youth Friendship Center

オリエンテーションが終わり今日はフリータイムです。
Orientation is over, it's free time now.


私たちは明日が楽しみです!
We are looking forward to tomorrow!



チームメイトのCHOONG Bijun君は、グループで写真を撮ったこと
あと、夕食、体育館でのボール遊び、大きいお風呂、
カードゲームで盛り上がったことが楽しかったと言っていました。


Camp Staff Meeting #2
冬季ユースキャンプリーダーの岡坂友希美です。
Hello! I'm Yukimi Okasaka, a chief leader of this winter youth camp.

12月3日に第2回キャンプスタッフミーティングが行われました。
The second camp staff meeting was held on December 3rd.

前回のミーティングから2週間しか間がない中で、協力し合い、企画を詰めていきました。
We only had 2 weeks after the last meeting, but we cooperated and wound up our plan.

このミーティングでは、1日ずつ、全体の動きや各自の動きを確認していきました。
We checked the whole movement each day.

私は1年半前の夏季キャンプ以来の参加で、正直記憶が薄れてきていますが、動きの確認をしていたらあの時のことがよみがえってきました。
I participated in the summer youth camp a year and a half ago, and the memory has dimmed actually, but it revived by checking our movement!

ミーティングは7時間にもおよびましたが、本当にあっという間でした。
The meeti ng lasted for 7 hours, but the time past so fast!

キャンプまであと1週間、スタッフ全員で協力し合い、かならずキャンプを成功させます。
The camp will start in a week. All of us cooperate and certainly make a success.

「1人1人がつくるキャンプ」を達成したいです。
We hope to accomplish this camp made by each of us.

キャンプ中、毎日ブログも更新するので、ぜひ見て、見た証拠にコメントもいただければ嬉しいです :)
We will update our blog everyday during this camp. Please check it and make your comment :)


kyoto inspection②
こんにちは!2016年冬季ユースキャンプスタッフの青井祐樹です!
Hello. I`m Yuki Aoi. staff members of this winter youth camp.

京都の清水寺、祇園、伏見稲荷に行きました。
I went to kiyomizudera in Kyoto, Gion, Fusimi inari shrine.


私にとって初めてのユースキャンプ参加になります。
It will be my first youth camp for me.

とてもワクワクしています。ですが緊張しています。
I am very excited. However, I am nervous.

私はこのユースキャンプを全力で取り組みたいと思います。
I`d like to deal with this youthcamp to the best of one`s ability.

6日間という短い時間ですが頑張ります。
It`s a short 6-day time but I will do my best.





Inspection
こんにちは、2016年冬季キャンプスタッフの加藤めぐみです。
I'm MEGUMI and a member of winter youthcamp in 2016.

私はキャンプに初めて参加するので、楽しみと不安が同じくらいあります。
I participate in camp for the first time, so I'm pleasant and worried.

でも、このキャンプに全力で取り組みたいと思っています。
But, I'd like to deal with this camp to the best of one's ability


先日の土曜日、サブリーダーの森崎聖菜さんと下見のために京都へ行きました。
I went to Kyoto for inspection with Sena Morisaki of sub leader last Saturday.

伏見稲荷大社、祇園、清水寺を回りました。
We went to Fushimi Inari Taisha, Gion and Kiyomizu Temple.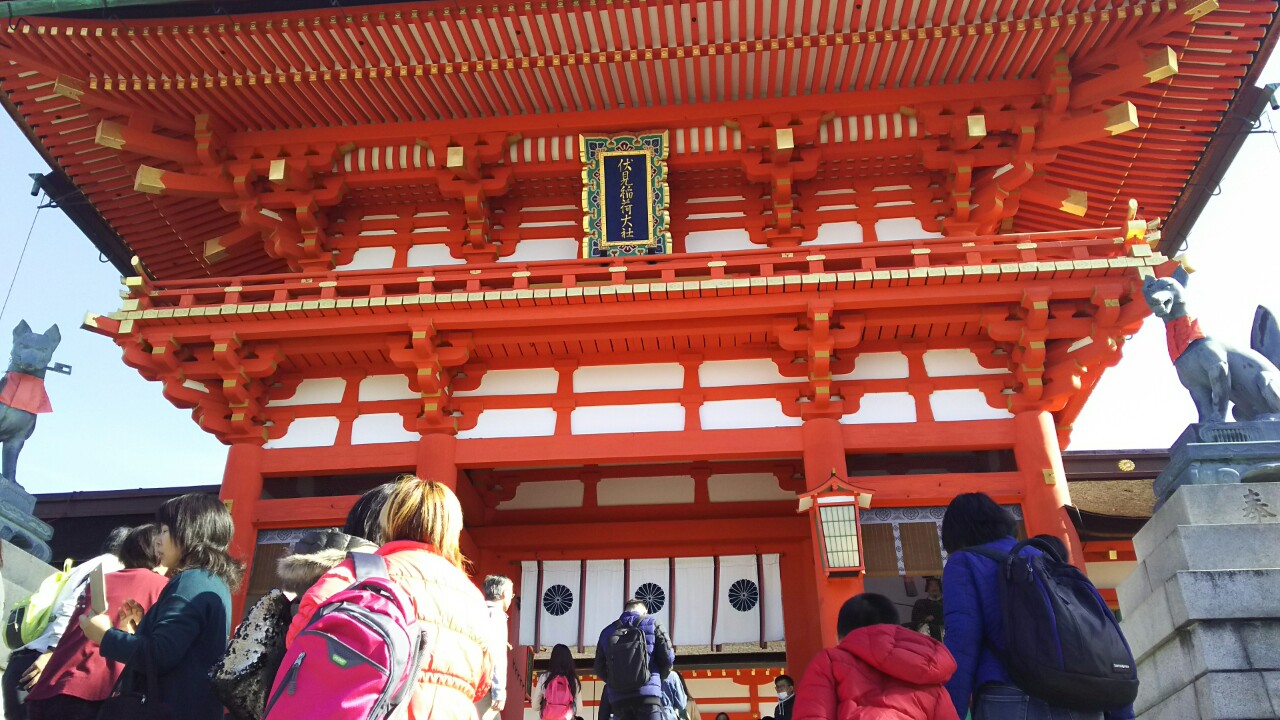 バスの乗降場所、バスの時刻、観光地までの行き方、トイレの場所、お土産の場所など調べました。
We investigated a place of taking and getting off, the bus timetabl, the way to go to the tourist spot, the place of the restroom, the place of the souvenir and so on.

私たちは当日自分一人でも引率できます。
We can lead even if it'll be only me the day.



下見で京都に来たことで少し安心しました。
I was a little relieved to go to Kyoto for inspection.

時間はあまりないですが、みんなで力を合わせてこのキャンプを成功させます。
There is not much time, but I join hands with staffs and make this camp succeed.


Camp Staff Meeting #1
Hello, I'm Nagisa Okamine, one of the staff members of this winter youth camp.
こんにちは、今回の冬季ユースキャンプスタッフの岡峯凪咲です。

The first camp staff meeting was held on November 19th.
第一回目のキャンプスタッフミーティングが11月19日に行われました。




We discussed the camp schedule for over 4 hours, but I felt that we didn't have enough time.
約4時間以上キャンプのスケジュールについて話し合いましたが、それでも時間が足りなかったと感じました。

I thought that each plan needs reconsidering and improving by the next meeting coming on December 3rd.
12月3日の次回のミーティングまでにそれぞれの企画を見直し、改善する必要があると思いました。

Although we have only 6 members, we all are trying to make the camp wonderful!
6人しかスタッフはいませんが、このキャンプが素晴らしいものになるよう全員で頑張ります!



Day9
This is Chiho Shibata.
Today is the last day of youth camp.
Times goes by so fast..
9days were quicker than the blinking of eye.
柴田智帆です。
今日はキャンプの最後の日です。
9日間はあっという間でした。




I am really appreciated about all campers , Japanese staff and people involved in this camp.
Because of you , it became amazing.

キャンプに関わった全ての人に感謝します。みんなのおかげで素晴らしいものになりました。

There were a lot of things.
It must be one of the best memories in my life. I hope everyone get something from this camp . I don't want forget all of it.
多くのことがあって、私の人生の中最高の思い出の一つです。
みんなキャンプから何かを得ていることを希望します。私はこのキャンプの全部を覚えていたいです。




Now I miss you all.
Thank for your corporation.
別れがさみしいです
ご協力ありがとうございました。

=============================================
Well my opinion about the camp is that the part in kyoto was great fun but norikura not as much
because of strict rules (and i understand u cannot change it but maybe u can consider another location with less strict rules?)
all the people were great and supportive, especially during my time of grieving.
I felt so many emotions during to camp and i think i'll remember it for good time.
I feel sorry for all team leaders for getting so little sleep and doing so much work!
I wish lions could do something about your conditions.
Program itself was goodly planned so i liked it,
personally i enjoyed the classical japanese arts and visits to historical sites the most.
That's all i can think about for now!
written by Alex
=============================================
I couldn't appreciate like the others the camp because I was a little sick but I had fun.
I made many friends thanks to this camp and discovers the Japanese culture, it was very interesting
I hope I could one day do it again or something like this
And thank you the staff member of this camp
written by Nolwenn


Day8
Hello, l'm Sena Morisaki. I'm a leader of team 2.
こんにちは、チーム6のリーダーの森崎聖菜です。
Today, we went to Kiyomizu-dera and Toudai-zi.
今日は清水寺と東大寺に行きました。
In Kiyomizu-dera ,we took many pictures.
清水寺では、たくさんの写真を撮りました。
At lunch time, we separated some of group and ate curry rice, udon, ramen and so on.
昼食はいくつかのグループに分かれてカレーライスやうどん、ラーメンなどを食べました。
Everyone are so good at using chopsticks.
みんな箸使いがとても上手です。
In Toudai-zi, everyone were surprised at big daibutsu and were interested in Buddhism.
東大寺ではみんな大きな大仏に驚いており、また仏教にも興味を持っていました。
I enjoy this camp every day, bad today I felt sad because today is last activity day.
毎日のキャンプが楽しかったですが、今日はみんなで活動するのが最終日だったので、寂しいです。

So today is our last day, and that is truly sad. BUT we didn't let that ruin our day! As usual we got up early in the morning and had breakfast. At 9 am we left for the Kiomizu-dera Temple which is placed at the top of a mountain, so we had a beautiful view of Kyoto city. At the arrival we were divided in new groups according to where we wanted to eat. The temple itself was also beautiful and colourful with a bright red/orange colour. My group had lots of fun and we went to a udon and soba restaurant where the food was amazing and a little bit spicy. Afterwards we had time to browse around the area at Kiomizu-dera, which is full of nice little shops, so many people bought souvenirs. Afterwards we drove to Nara to see yet another temple (of course). But the special thing here was, that there were wild deers walking around. They were sooooo cute and not shy at all, so of course we all snapped some selfies with the cute deers (though they didn't always cooperate). Now we have just arrived home and said goodbye to the Macedonian twins, which was really sad and I am sure we all will miss them. It doesn't feel like the end although this is our last night, so we have to make the best of it - and then keep in contact afterwards of course. *ଘ(੭*ˊᵕˋ)੭* ੈ✩‧₊˚ ʕ•̫͡•ʔ♡ʕ•̫͡•ʔ
Lea HANSEN from Denmark

プロフィール
Author:youthcampstaff
Welcome to MD334 Youth Camp Blog!